Spain, 11.50% 75cl , £3.99/l
Excepctional, artisan Cava. A pleasur for the palate and tranquility for spirit.
Spain, 11.50% 75cl , £4.21/l
Limpid, pale yellow.A slightly floral nose with some citrus aromas and a touch of butter.A slight...
Spain, 12.00% 75cl , £6.65/l
Very fruity with intense aromas of red fruits ( ripe raspberry, currant and cherry) Cava. Good pr...
Spain, 12.00% 75cl , £8.67/l
Spain, 12.00% 1,50L , £8.60/l
THIS IS THE GREAT CLASSIC CAVA. IT'S PALE YELLOW COLOR,IT'S FINE BUBBLES AND PERSISTENT FRUITY AR...

Calais News Report
Along with being a popular choice for those in search of value for money wine,
Calais is a welcoming city that has lots to offer tourists and day-tripper visitors.
Calais is a coastal town found in the Pas-de-Calais area of France, and is a hidden gem which should not be missed. It has a a number of delicious seafood restaurants in cosy fishing villages along the coast, and offers miles of stunning, sandy beaches.
It's a historic city that has a number of stunning landmarks, just a stone's throw from Calais Port - perfect for exploring during your visit.
VISIT THE CALAIS GUIDE WEBSITE: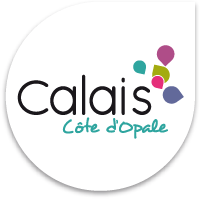 CALAIS WEATHER: