SAINT OMER BLOND 20+4 FREE BOTTLES 25CL
France, 5.00% 6L , £1.21/l
lager, with a creamy foam, malt aroma with a subtle balance between roundness and bitterness.Enjo...
Customer reviews —
wonderful Saint Omer blond . hope they go on for ever. ............. Yum Yum!
Always good prices, staff helpful considering some Brits can be painful!!
Grab yourself a loyalty card, better than Tesco or Sainsburys
Look out for specials on wine some very good deals
Great lager will stock up again when next in France.

Calais News Report
Along with being a popular choice for those in search of value for money wine,
Calais is a welcoming city that has lots to offer tourists and day-tripper visitors.
Calais is a coastal town found in the Pas-de-Calais area of France, and is a hidden gem which should not be missed. It has a a number of delicious seafood restaurants in cosy fishing villages along the coast, and offers miles of stunning, sandy beaches.
It's a historic city that has a number of stunning landmarks, just a stone's throw from Calais Port - perfect for exploring during your visit.
VISIT THE CALAIS GUIDE WEBSITE: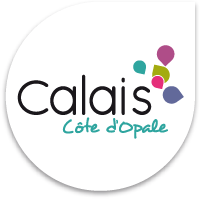 CALAIS WEATHER: